As the country continues to comply to shelter-in-place regulations, several businesses have discovered new methods to stay afloat by embracing digital transformation and allowing workers to work from home. And it doesn't seem that this pattern will subside anytime soon.
Indeed, according to a recent study conducted by Gartner, 74 percent of CFOs anticipate many workers who were compelled to work from home due to COVID-19 to continue working from home once the pandemic is over.
Many company owners have turned to cloud solutions to provide remote access to corporate information, documents, marketing materials, and more in order to effectively bring their companies online. Can these cloud storage options keep your company secure with so much sensitive data in one place?
Let's take a deeper look at these cloud storage options and how they may affect the security of your company.
Is It Safe to Store Data on the Cloud?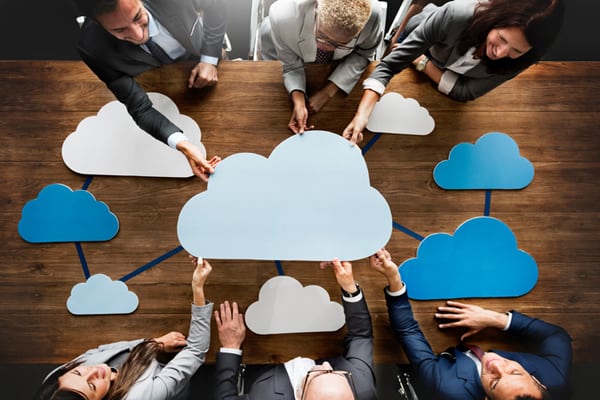 Is it safe to use cloud storage solutions? That is the million-dollar question. Yes, we think so.
Your data is usually more safe on a cloud-based solution than on your PC. Cloud services typically offer several levels of security and can keep your data secure even if your PC crashes.
Furthermore, if you're dealing with a strategic cloud service specialist like cloud storage services malaysia, they should only recommend services and features that will help your business become safer and more efficient. Creating customised and hybrid solutions across several platforms, if required, is a common example.
However, just because cloud storage services are generally secure does not negate the need of following best practises, such as:
Adding a second layer of security
Using a password manager to keep track of your passwords, making sure they're secure, don't get reused across numerous accounts and devices, and are stored in a secure location.
Just in case, keeping a physical backup of critical and irreplaceable business papers and data on-site.
If your system needs manual implementation of platform upgrades, staying updated is essential.
Keeping your workers and team members informed on the various security measures in place to protect their computers and work platforms, as well as how to recognise possible risks.
It's more essential than ever to choose cloud-based storage solutions you can rely on to keep your company running smoothly as it transitions to the digital era.